Quick step by step guide to get access to the SST FreeBundle of solid custom Sierra Chart studies.
Contents of the FreeBundle 👇
Access Steps
Click the button on the SST website and fill out your email address
Watch your email box and click the activation link
Register on the SST website
Go to your profile page and activate the FreeBundle access
Restart Sierra Chart to automatically download the study bundle
Done!
Write up
By opting-in through a form on this website you will receive an email with a confirmation link. Clicking the link will redirect you to a page with a button that will bring you to the registration page.
After a quick and painless registration (you can use social accounts as well) and subsequently login to the site, you will arrive on your own profile page. Click on the FreeBundle tab.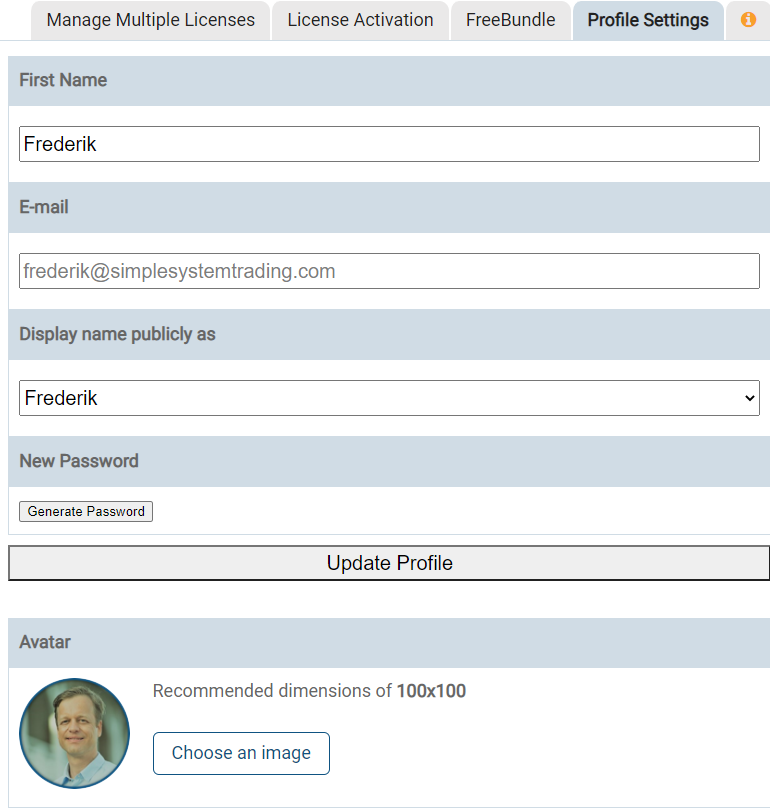 On your profile page FreeBundle Tab you can set your Sierra Chart Account Name that will have access to the FreeBundle study.

You can see your Sierra Chart Account Name by going to the SC menu Help >> About as seen in the picture below.
Assigning your SC AccountName on your profile page will set you up for access to the FreeBundle, you only need to restart Sierra Chart in order to automatically download it.
Finding the study is easy, it will be available in the list of studies when you attempt to add a custom study (Analysis >> Studies >> Add Custom Study). Make sure you do NOT run SC in safe mode.
Check the library of blogposts for the FreeBundle here